IT'S THE BEST TIME OF THE YEAR
And don't we all know it!  October to December are, inarguably, the absolute best months of the year.  You've got Halloween, Thanksgiving, Christmas, Hanukkah, Kwanzaa, Boxing Day, New Year's- an truckload of fun, exciting holidays!  Right now, we've got a beautiful array of vibrantly coloured leaves on the trees, on the ground; every morning while walking to the bus stop, I bear witness to magnificent sunsets. I saw my first Halloween front-yard decorations of the year today, and screamed.
And soon, we'll have snow, and even though some people think it's just inconvenient, I love the way fresh coats of it, when undisturbed, sparkle subtly and make the ugly grey roads turn into something out of a Christmas movie.
However, for now, fall is here, and I'm full of cheer!  Completely disregard the fact that I am dying because of school and my marks are crashing and burning, because it is the autumnal season and isn't it just a miracle that we've made it this far through 2016 without witnessing the end of the world, folks?  Yeah!
(I had a full nine hours of sleep before writing this.  Look what a reasonable amount of rest does to me; the unbearable excitement, the unsightly vigor for life, the embarrassing display of enthusiasm.  Disgusting.)
(Just kidding, it's fall and everything is great and nothing hurts!!!)
Before I ramble your ears and eyes off any further, let's get to the September Spotlight!
---
Hannibal
I love this show. Love it. This is a warning: if you start watching, you may just end up selling your soul to it. I know I sure have.
NBC Hannibal is centred around FBI agent Will Graham, a surprisingly lovable character who cemented himself as The Good Guy in the first episode by taking in a stray dog (to add to his already huge pack of them (he really, really likes dogs)).  Will has a special, peculiar ability empathize completely with the workings of the minds of psychotic killers, a trait that helps him and the FBI save lives, and ultimately leads Will down a dark path.  He's a bona fide crime-solving genius, and, bonus, is a dark, twisted, tortured brooding type with an actual heart of gold.
And, can't forget the man himself, Hannibal Lecter, a sinister and intriguing psychiatrist with rather unethical eating habits.  He is appointed to be Will's psychiatrist to provide him with therapy to recover from the horrific deaths that he has to witness as an FBI investigator.  However, Dr. Lecter is much more brilliant, scheming, and disturbing than most people take him to be.
Oh, and he may or may not be a cannibal.
This show is a well-written and expertly executed crime-drama thriller.  Starring Hugh Dancy and Mads Mikkelsen as Will and Hannibal, respectively, as well as Caroline Dhavernas, Laurence Fishburne, and a melange of other great actors, the acting is always spot-on and chillingly good.  The pilot episode is one of the most gripping and interesting ones I've ever watched, and within the first day, I binge watched 6 episodes (I'm now on Season 3 Ep 3 after just two weeks).
I'm a sucker for crime-mystery shows anyways, but what reeled me in was the prospect of Hannigram.  Hannigram is the portmanteau of Will Graham and Hannibal's names, and, yep, you guessed it, it's another ship to add to my fleet, as the euphemism goes.  Eagerly awaiting the fanart and fanfiction!  (And crack, I love that stuff.  Not the drug, the humour.  Don't do drugs, kids.)
---
The Crowning Glory of Mystery Novels
Did you know that Agatha Christie, a female mystery writer, is only outsold by the Bible and Shakespeare?  That pegs her as one of the most admirable people to have ever existed, in my books.  (Haha, books.  Ha.  Sorry.)  I recently read one of the Hercule Poirot reboots, which wasn't actually written by Christie herself but rather one of her torchbearers, Sophie Hannah.  Nevertheless, the plot proved to be interesting and unpredictable, the dialogue witty and to the spot, and the characters full of depth and cleverness.  The Monogram Murders was the first 'Christie' novel I'd ever read, but it certainly won't be my last!
---
Inktober!
If you've ever so much as dabbled in the online art community, you will have heard of Inktober, a challenge where you create a piece of art prompted by one word, every single day of the month.  I'm quite looking forward to my Instagram feed being spammed by dozens of lovely and stunning works of art, so in anticipation of that, I'm bringing you another list of my favourite newly discovered online artists!
TarynDraws
Simple and adorable but far from basic; quirky, mysterious, with a whimsical air.  Taryn Knight uses soft colours, botanical touches, and pensive expressions to convey a special sort of cozy, alluring style.  I'm definitely putting her Etsy and Society6 prints on my wishlist!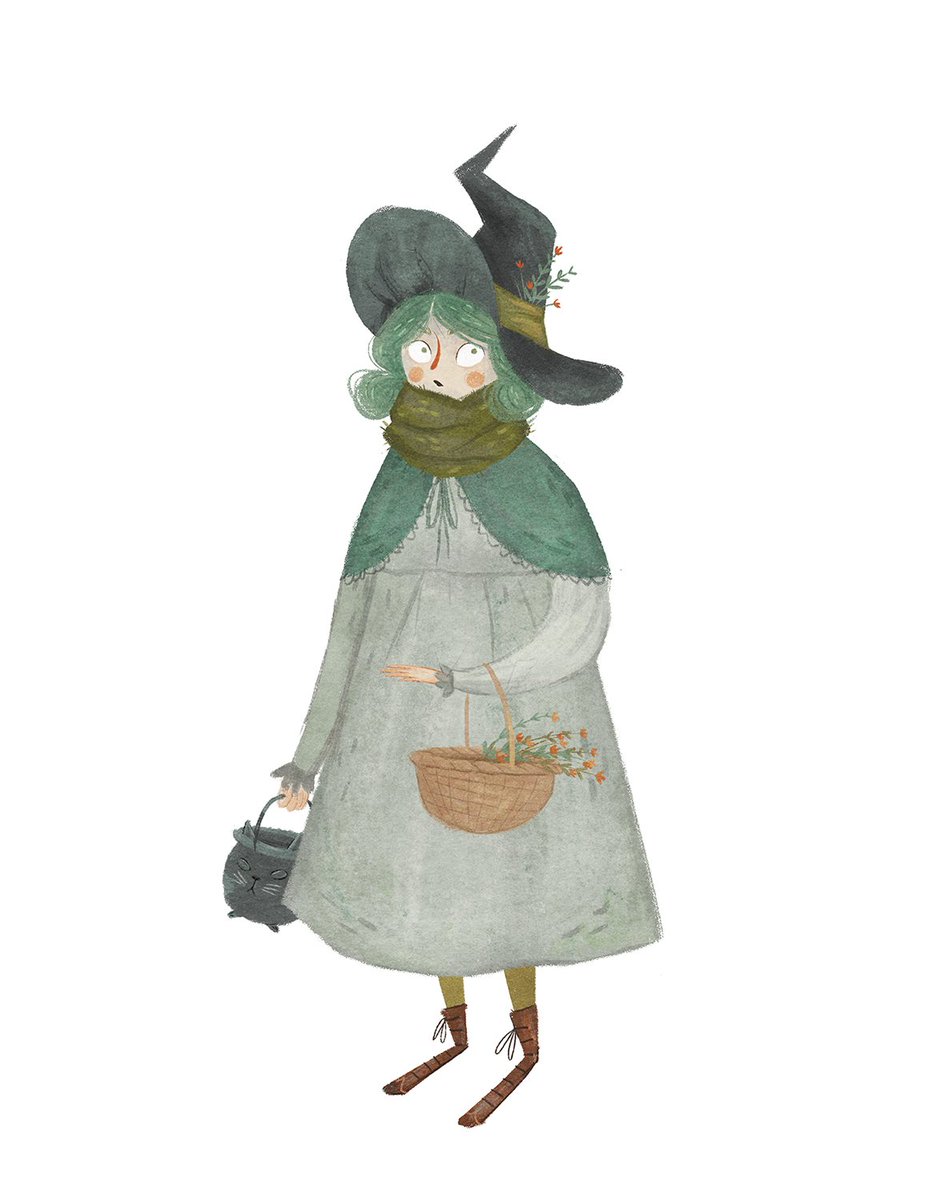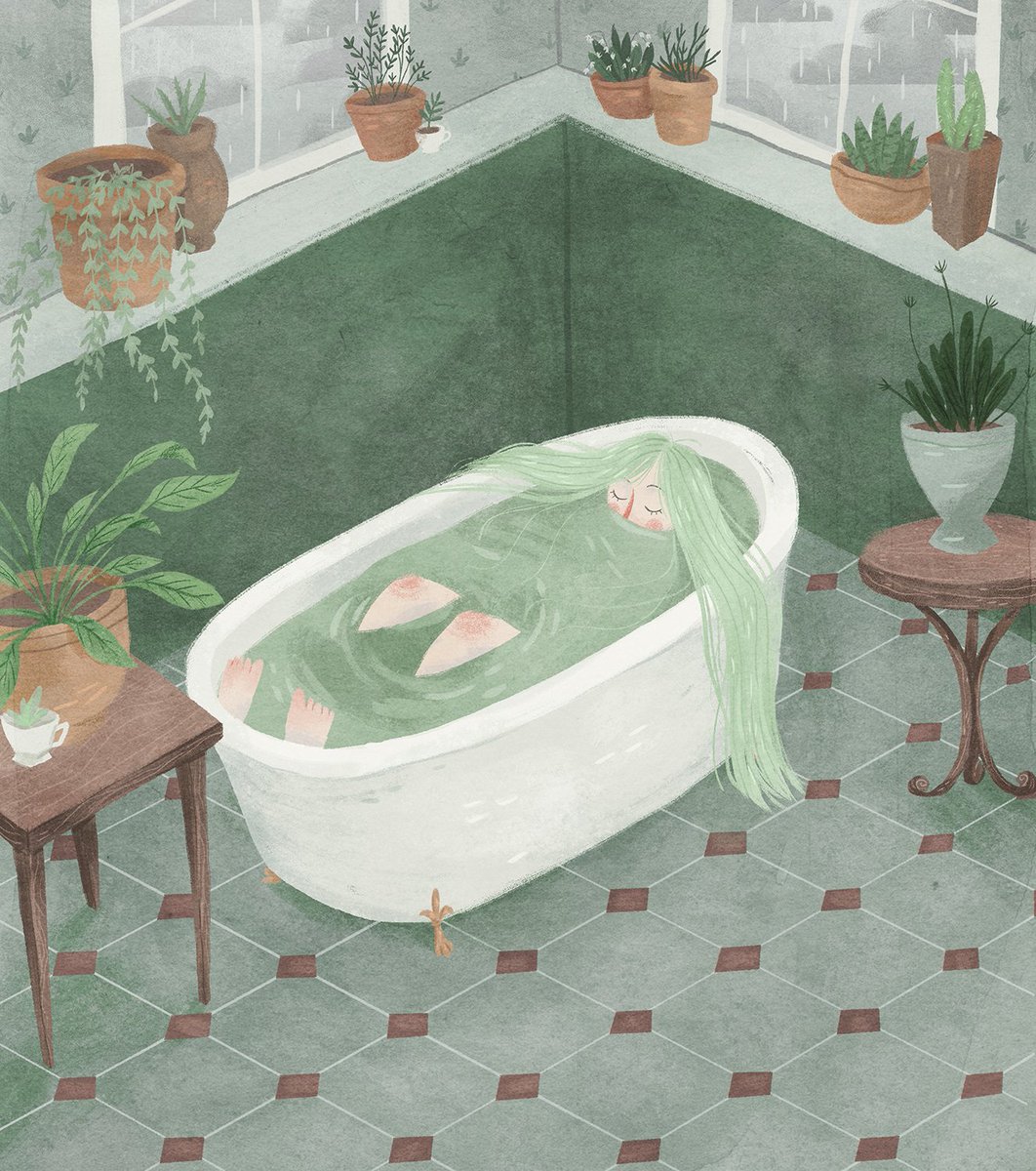 Sibylline
Apart from having a majorly cool name (Sibylline!!!), this freelance artist from France is in possession of tons of skill and creativity.  Her work mostly comprises of portraits, which, put simply, are really lovely.  A myriad of beautiful colour palettes, craftful linework, and enchanting expressions, poses, and backdrops make Sibylline (that name ahhhh) one of my absolute favourite artists right now.
Punziella
Creator of cute digital paintings, lover of Disney (sometimes these two overlap), Pauline has a distinctive, cheerful, and pretty style that combines her artistic prowess and flair for fashion- and it all results in terrifically gorgeous pieces of work.  She is well known for her 'Modern Disney' edits series, which was featured on Buzzfeed, but her other works are just as stunning!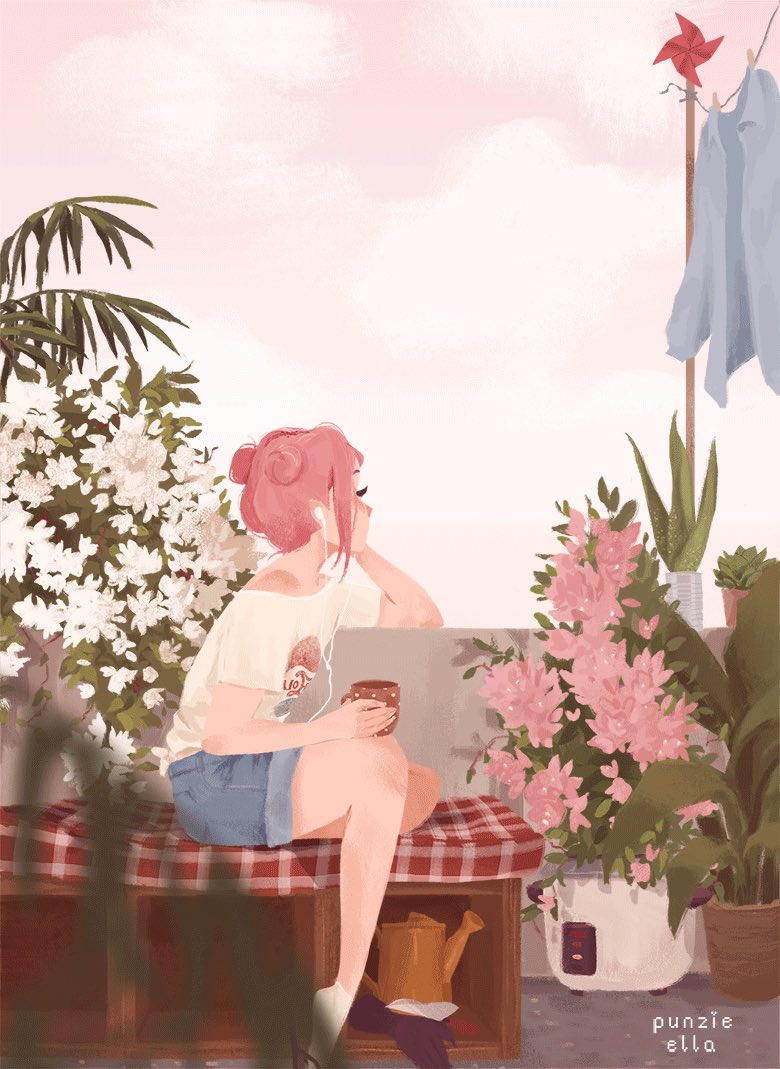 ---
Hello there!
High school has been very hectic, but it is no excuse for my neglecting of this blog.  I'm really, terribly sorry for that.  But hey, I'm determined to get back on my game, and have a mass stock of posts in queue just waiting to be edited and published!
Another spot of good news (at least for me) is that I'll be turning 15 very soon!  Not only does this mean cake and presents- and another year that I've survived- this now opens two different, very important doors for me.  First of all, I'll be eligible to apply for a position as Blogging Volunteer for one of my city's teen-to-teen self-help sites, a role that I've had my eyes on for months.  If my resume, cover letter, and written submission prove impressive enough, I'll be accepted, and commissioned to write a minimum of two blog posts/month for them.  How exciting!  How grand!  How I dearly hope I get the position!
Secondly, I can now apply for part-time jobs with hours that my province doesn't let 14-year-olds work (still kind of disappointed about Kumon, not gonna lie).  Although maybe now I won't have time for a job, since the IB (groan) lifestyle requires me to spend time completing copious amounts of homework, as well as 'building a well-rounded learner profile' by volunteering frequently.  Plus, there's this student-company program thing that I'm doing that sounds like it's going to be super fun, but also killer for sapping up time.  And I'm trying to get my RCM Advanced Theory exam under my belt within the next year.  AND I still sort of, y'know, want a social life.  (Collective gasps of shock at the suggestion that Yi Nuo might have a social life.  What a JOKE.)
Speaking of jobs, I've been doing some deep soul-searching (and Google-searching), and I've narrowed in on a couple fields that I'm interested in.  This is phenomenal and amazing and beautiful and wonderful and miraculous news for me because DECISIONS.  LITERALLY.  SUCK.  AND.  SO.  DOES.  LIFE.  Human resources, marketing, and communications.  Doesn't it sound oh so dreamy?  And by dreamy, I mean hard, grim, and downright terrifying?  Oh well, I supposed I can keep pushing my prospects for the future to the back of my mind for now…
(Nice tangent.  10/10 focus and organization skills, Yi Nuo.)
(Ok, I'm done now.  Sincerest apologies for the word vomit, it's been a few weeks since I just sat and gushed my thoughts everywhere, y'know?)
(Ok, really done this time!)
As always, thank you so much for reading!
-Yi Nuo