The Final Month
Hi there!  Happy December!  As we approach this final month of 2016, I'd like to take some time to reflect.  2016 has been a notoriously horrible (*cough* US election *cough*), but I think it's still important to realize the good things about this year.  Because, after everything, we've made it!  We've all survived to this point, despite all our setbacks and obstacles.
So, 2016, here's to you.
I started this very blog in 2016.  I don't doubt that, in the future, when I look back, this blog will be one of the choices that I will be proud of having made.  2016 is actually probably one of my best years, creatively speaking.  This year, I've written many, many things for the blog; I wrote almost an entire novel-in-verse (I should probably actually go back and finish that, oops); I started my most ambitious writing feat up to date; I landed a volunteering position I'd been wanting for months as a blogger for a local teen helpline website.  The best part of it all is that I loved doing all of it.  It feels so good to write, and I hope that I never stop.
2016 has been a year of self-realization, propelling myself to step out of my comfort zone and get closer to becoming the person I want to be, and exploring my options to find out what I want out of life.  I turned fifteen this year, which means I'm halfway to thirty.  Thirty!  One of the things I realized this year is that I need to pick up my pace!  To spend more time learning and creating and laughing and loving, because really, none of us have all that much time here on Earth to do that.
(Gosh, do you ever have those moments when you step back, squint your eyes, and realize, "Man, I love life"?  Because I sure am right now.  Guess this year wasn't too shabby after all.)
(Also, this is getting super cheesy super fast, so I'll wrap it up soon.)
Yes.  So.  2016.  Love it.  Amazing.  Flew by like The Flash.
Here follows November Spotlight 2016.  For the first time, I'd like to dedicate a blog post, and this one goes to everyone who was a part of my life this year.  Nevermind if you were just a person I walked by on the street, or my very best friend (what's up Connie), or a teacher or classmate or cashier at the mall or new friend- EVERYONE, THANK YOU FOR MAKING MY LIFE SO BEAUTIFUL AND VIBRANT AND FULL OF INTEREST, I WISH YOU ALL THE BEST FOREVER AND EVER AND EVER.
Alright, now what you came for; read on for November Spotlight 2016!
---
Mason Jars?  Yes, Please!
This September, I made the great decision to join an extracurricular program called JASA Company Program.  In a nutshell, twenty-something high school students meet weekly to create a company.  In this company, the students get to decide everything; the branding, product, marketing, materials etc. are all developed by us.
My company, Glassworks, has decided to sell decorative mason jars that can be used as storage containers and also water bottles.  Check out our WIP website, www.glassworksyyc.tk and follow us on Instagram @glassworks.jasa!
Joining the program has been a wonderful experience for me so far.  Not only have I had fun and made new friends, but I've also learned that I love business.  The energetic, creative environment where new ideas flow free and everybody is valued, is one that I feel at home in.
Thanks to this program, I've signed up for Business Management IB– and that's a serious decision that may very well have set my future on its path.  Through this program, I've also obtained valuable insight into how a real company operates; gotten advice from our advisors, who work for a large corporation; and found out more about what sort of position I'd like to hold in a company.
If you have any sort of program that resembles this wherever you live, I would definitely recommend that you check it out.  You won't regret it!
---
Too Many Things to Remember?  Planners are Your Best Friend
So, high school is definitely every bit as busy as I expected it to be.  In junior high, I actually had time every night to just relax, maybe watch some Youtube or text my friends, but in high school?  Haha.  No.
Along with being an IB candidate, I'm also involved in a fair number of extracurriculars and clubs.  The things that I have to do at home, such homework, assignments, blogging, flute practice (the list goes ON AND ON, trust me- I'm at the end of my rope here) sure pile up.  Plus I have a naturally crappy memory, so you can bet that I'm not going to remember all the things I have to do.
Luckily, this year, I invested in a planner.  It might actually be the best thing that I bought this entire year- and it was only around two bucks since I got it at the dollar store.  It's conveniently small, plain black, coil bound, and has a weekly and monthly layout that makes it super easy for me to overview the tasks that I have to do at certain times.  I just take a few minutes per day (usually in math class because I get super bored and restless and my brain thinks about everything I have to do except math) to list out things that I have to do for the coming days, weeks, and months.
Maybe planners just work for me because I'm the type of person who loves to have my time planned out to the last minutes.  They may or may not work for you, but no matter what, you have to admit that there are many beautiful planners out there that make you at least want to be the person who carries a planner around and has their life together.  And since the New Year is fast approaching, what better time is there to invest in one?  New Year, new you, new planner!
Here are some planner designs I found online that I'm particularly fond of (clickable links included!):
Chapters Indigo -$21 (It's on sale right now!)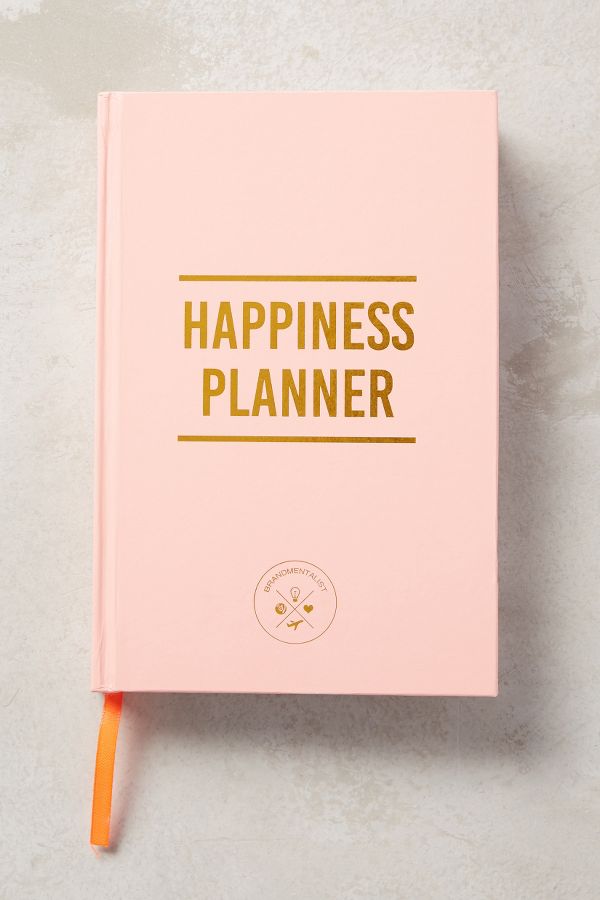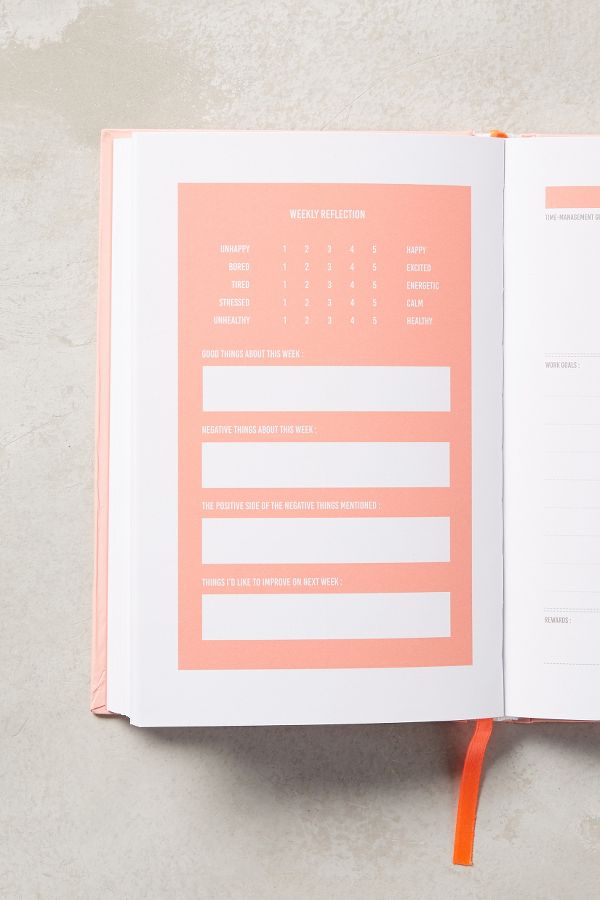 Anthropologie – $30 (available in navy, mint, and pink)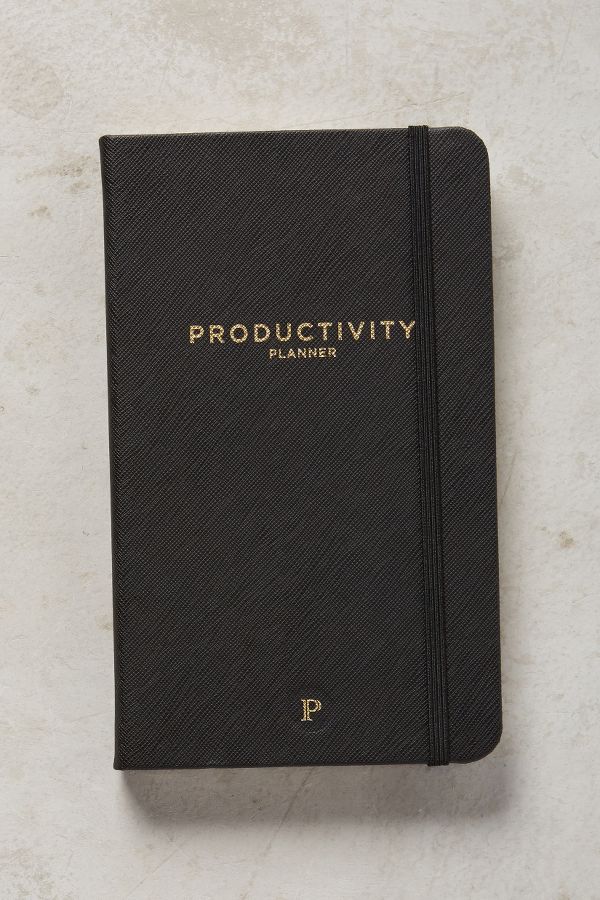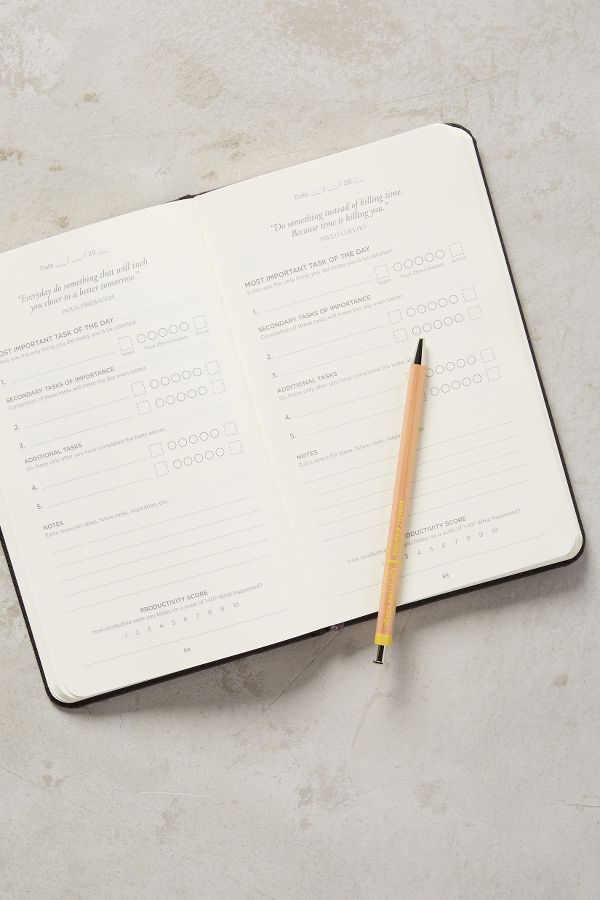 ---
Music
It's the most wonderful time of the month!  Just like always, clickable Youtube links are included with the songs, happy listening!
Waste a Moment – Kings of Leon – Walls (2016)
Walls – Kings of Leon – Walls (2016)
Wait – M83 – Hurry Up, I'm Dreaming (2012)
Trap Door – twenty one pilots – twenty one pilots (2009)
Hear Me Now – Tyler Joseph – No Phun Intended
Two – twenty one pilots – unreleased track
---
A Little Bit of Quiet Thinking
Here's a small(ish) blurb, just catching up on how I'm feeling.
Let me paint you a mental portrait of my exceptionally normal, hectic, exhausting, weird, amazing, horrible life.  There's a lot of schoolwork, pressure, worry, and overthinking of things. On the other hand, here are some things there aren't a lot of: free time, hanging out with friends, breathing room, and sleep.  So where does that leave me?  Singing the same song that probably every high school student ever has sung:
"I'm stressed!  I'm tired!  I live from weekend to weekend, basically!  It sucks!"
Now, here on my blog, I really like to emphasize on the positive.  I write tips articles, I write these Spotlights to remind myself and others of the great things to be found in the world, etc etc.  But sometimes, things in life just have to be felt.  Not everything can be magically dealt away with with a smile.
Let's take it back to this summer.  I was in a bit of a bad headspace.  Staying at home all day alone was definitely not good for me, and neither was mulling over all of my sadness at leaving junior high and fears for high school.
Have you ever had that feeling that's almost like a headache, like there's just a weight on your forehead and shoulders and chest and you know it's gonna take you a whole lot of effort to get off?  And at the same time, you feel really empty and oddly lonely, like you're missing something but you don't know what it is?  I lived most days with that feeling, and while it was definitely not fun or healthy, it gave me a lot of creative material.  The thing about my brain is that it thrives on negative thoughts and feelings.  When you're alone, your brain fills up with all these swarming thoughts, and what better way to let them out than to write them down, right?
Yeah.  It wasn't a super good time for me.
(Just now realizing that this isn't very cohesive, apologies.  I just needed to say something about the whole mess of it.)
Anywho, I suppose the point of writing this blurb was to, for one, help alleviate the stress that I have right now.  I know for a fact that this past summer was a worse time for me, and I still made it through that fine, so I am definitely able to deal with any issues I face now.  Second, I've decided to publish some of the things I wrote during the summer, so you guys can expect some poems/rants soon!  The problem with being busy with school is that I don't have a lot of time to sit and write a lot of quality blog stuff, but I still do want to put good writing out here.  I hope you guys won't mind that they're old pieces, and still enjoy them anyways!
And as an afterthought, I should probably add that I have higher hopes and plans for next summer!  It doesn't have to be all doom and gloom, and I'm determined to make it not.
---
Hey there!
Thank you, thank you, thank you.  If you're here right now reading this, please know that I appreciate it more than even words can describe.  I wish you the loveliest of times for this last month of 2016, and may December bring us both relaxation, happiness, and friendship!
(PS. if you're in need of cheering up or having your faith in humanity restored, click for on 1, 2, 3, 4, or 5 for happy news articles!  I hope it helps!)
Finally, if you enjoyed this blog post or found it helpful/relatable, it would mean so much to me if you liked it and subscribed to me here on WordPress!  The subbie button is in the top right sidebar of the page, knock yourself out!
Thank you so much for reading!
-Yi Nuo