The Last Spotlight?
Hello, my lovely people, today I have a dilemma to present to you.  I'm considering disbanding the monthly spotlight.  You see, the more I think about it, the more sense to makes for me to just put all the content I put into these Spotlights into their own individual posts.  This way, people can find the things that they want to read about on my blog more easily.  With a Spotlight, you get a conglomeration of topics, and while you may want to read about one thing, you may not be as interested in another.
So, I think this is it.  This is my ninth ever Spotlight written, and it'll be the last.  Don't worry, in the future, I'll still be churning out the same amount and quality of content, it'll just be interspersed into different, more specific topics!  (Oh, and I will still be sharing my favourite songs too, just in a different post format!)
For now, though, I hope you enjoy January Spotlight 2016!
Recently Discovered Etsy Stores
Oh Etsy, you wonderful online shopping site.  From vintage clothing to handmade candles to custom pillowcases, you've got the perfect thing for every eccentric soul.  Read on to find out what I've been putting in my cart (and then staring at wistfully without buying because my parents don't like online shopping) this month!
GreenBoxShop
Etsy link here!
"Customizable Fair Trade Social Justice Tees"
For people who want to make a statement with their clothing.  From feminism to veganism to a variety of other movements, GreenBoxShop has got you totally, fashionably covered.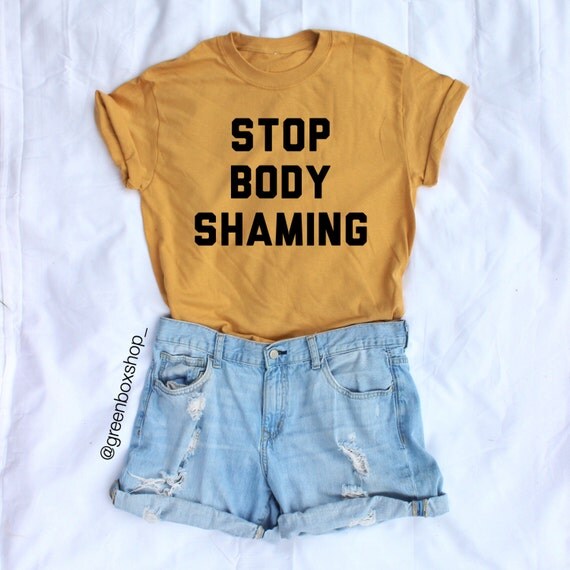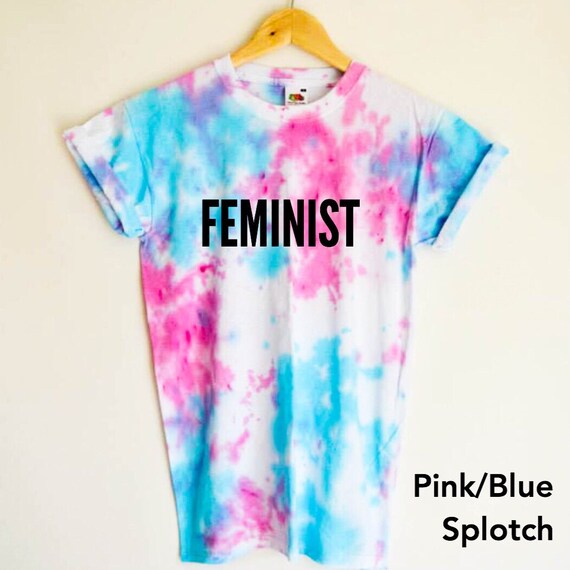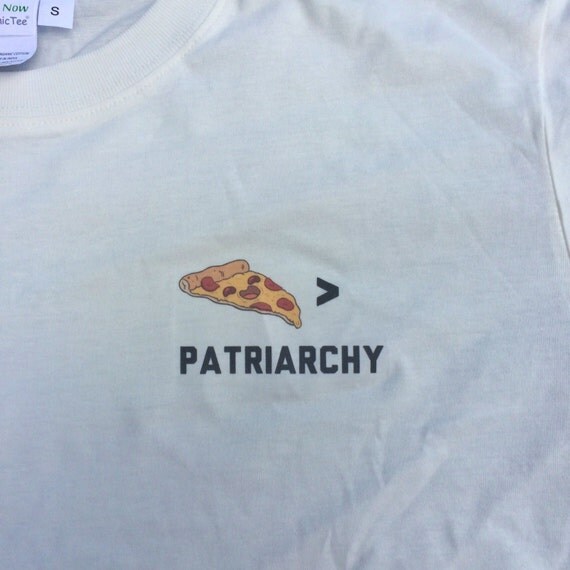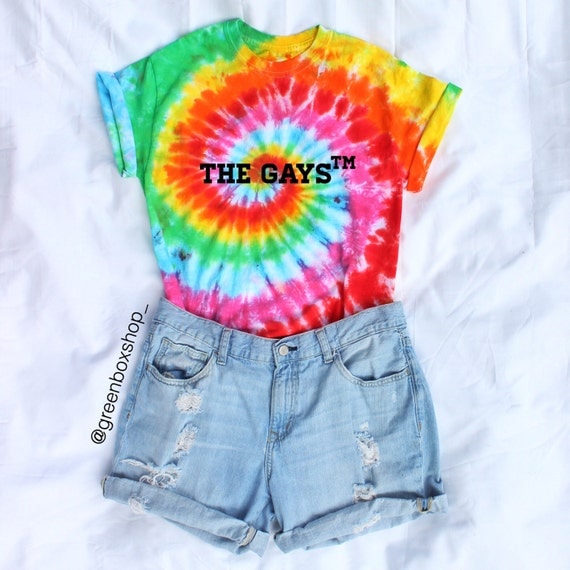 ZeebenDry
Etsy link here!
"Fine Paper Products in Saturated Colour"
Make people think that you're an actual psychopath with these discreetly odd and disturbing notebooks.  You've got a typical, average notebook- but wait!  The lettering on the front doesn't say 'Journal', or 'Notes', it says things like 'My List of Bodies Buried in the Woods' and 'Incantations to Summon the Dead'.
A product description straight from the online shop:
"An elegant pocket-sized notebook for the discerning serial killer whose body count is mounting.
The crisp text is letterpress printed onto the cover.
+ Lined / ruled pages
+ Cover size: 3.55 inches x 5.5 inches; 90 mm x 140 mm
+ Cover thickness is 350 gsm
+ Singer sewn binding
+ Softcover
+ Notebook thickness: 5 mm
+ 64 pages / 32 sheets"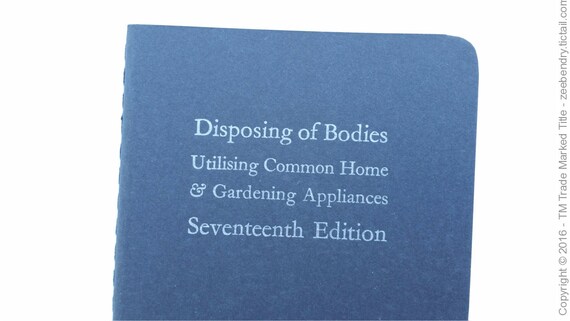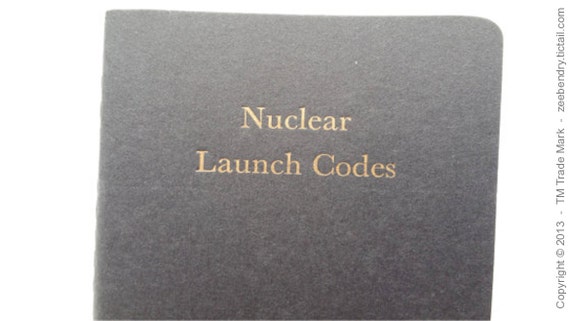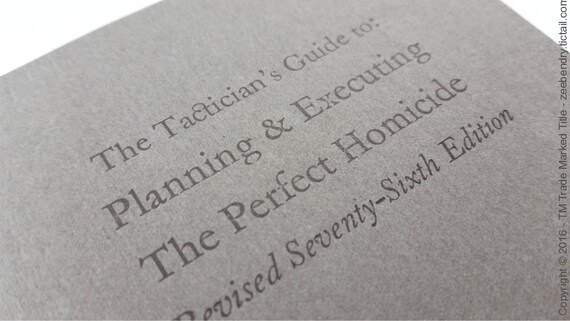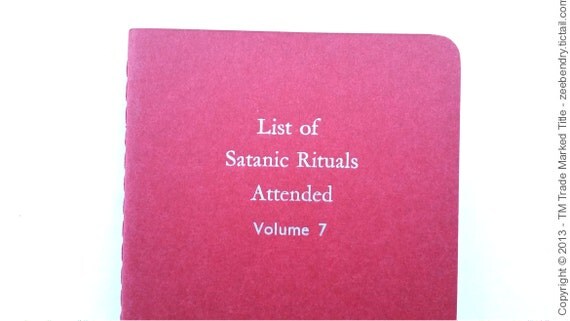 simplestamp
Etsy link here!
A lovely, classy selection of stamped metal jewelry/accessories.  You can choose a pre-written statement to be stamped on your piece, or you can customise your own message.  Different types of metal colours include brass, silver, and gold (varies with the design).  These timeless pieces are versatile enough to be worn with any outfit, any time.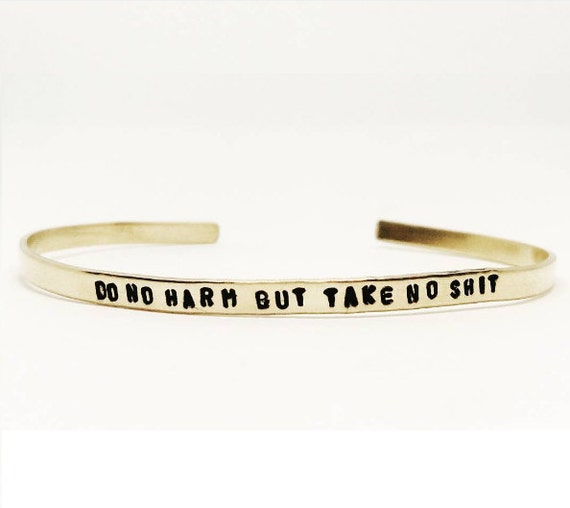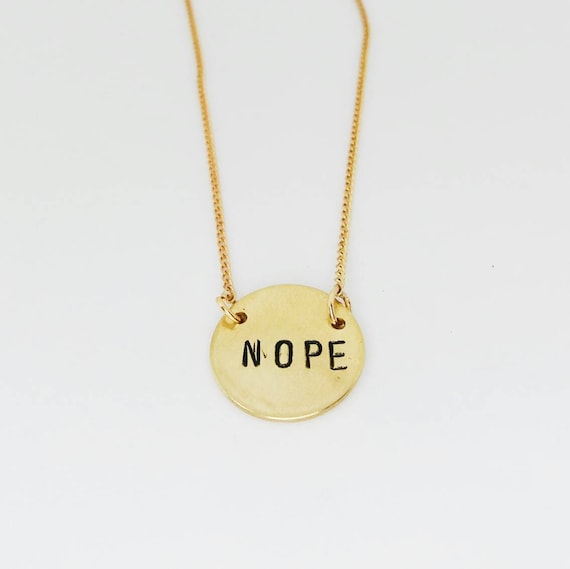 NOPE circle necklace – $27.60+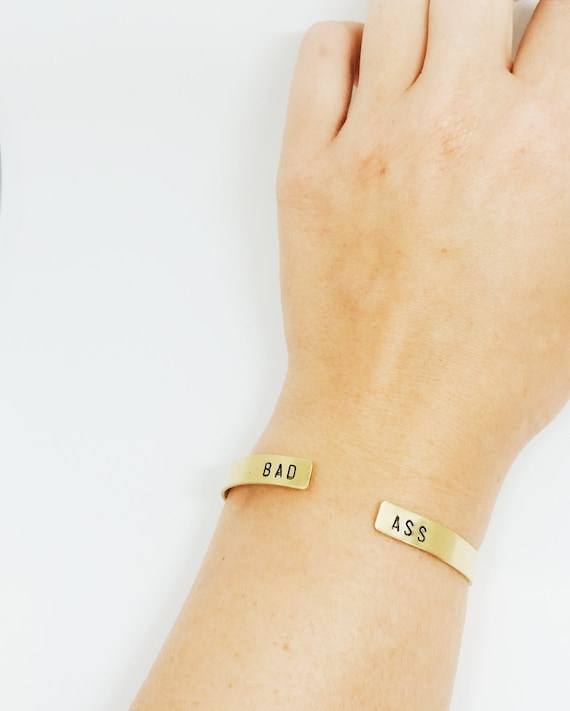 BADASS open ended cuff -$32.60
beBRUTALLYhonest
Etsy link here!
"Tools to help you communicate with the outside world."
Stickers, greeting cards, magnets, and 'relationship forms' that are all too relatable.  These would make the perfect gift for that slightly awkward, highly humorous special someone in your life!
(Hint: It's me.  I'm the special someone.  I'm awkward.  I need to buy this entire store.)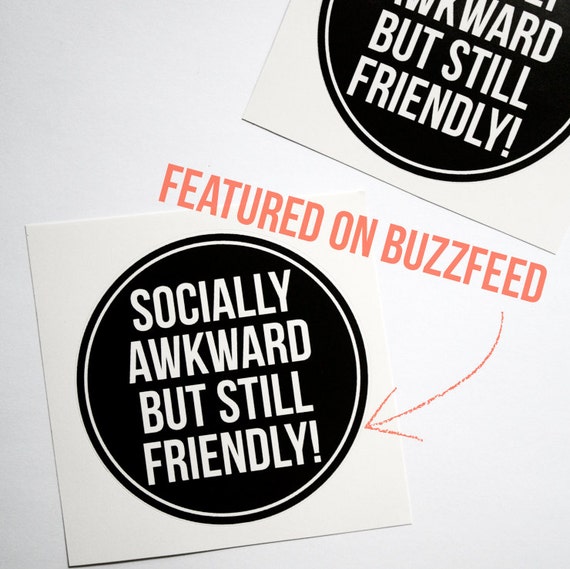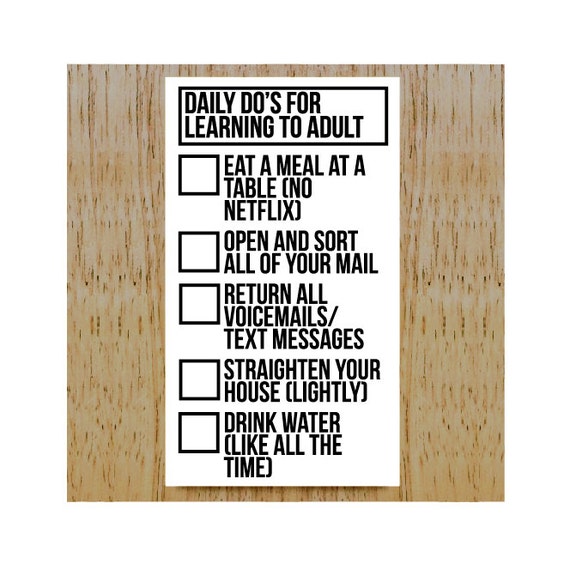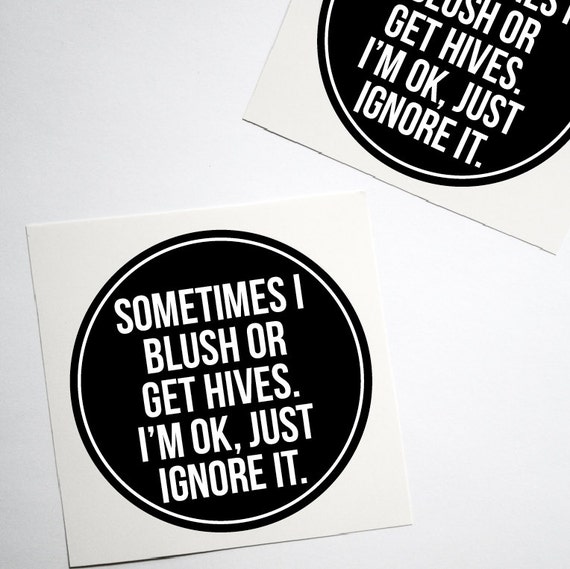 kateslittlestore
"Illustrated wooden jewellery."
Art lovers rejoice!  This store offers handpainted wooden brooches, pins, necklaces, cufflinks, paper goods, and more.  Each piece is a miniature piece of art, carefully and cleverly crafted.  For unique, meaningful, and beautiful jewelry that adds a touch of something special to your outfit, this has got you covered.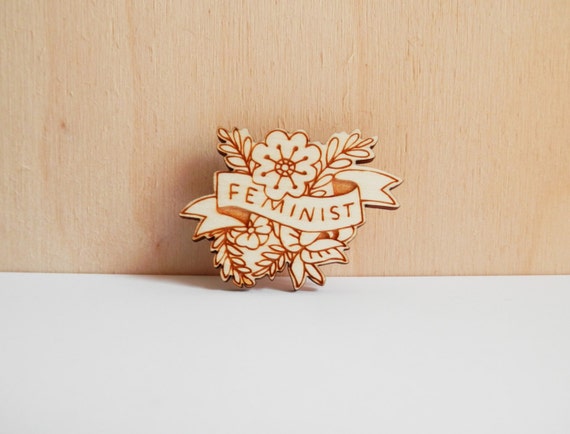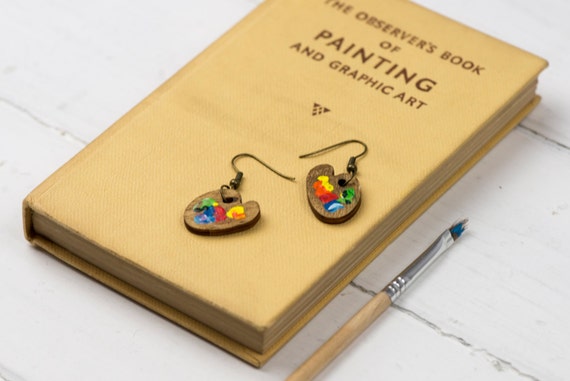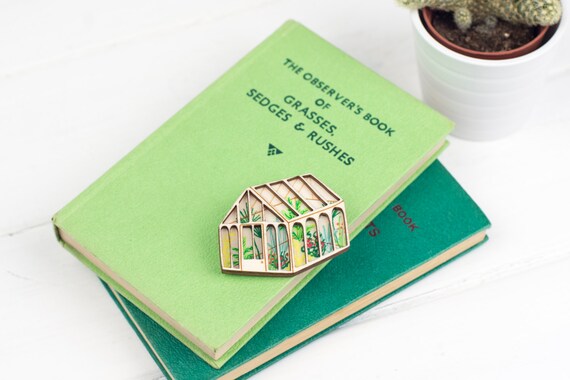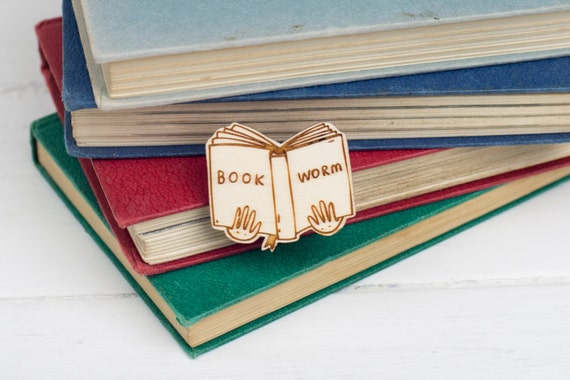 ---
Music
What's better to start off 2017 than a month of great music?  Not all of these songs were newly released this year, but I can promise that they're all fabulous.  Clickable Youtube links are included, as per usual.  Have fun listening!
Jour 1– Louane – Chambre 12 (2015)
We Are – ONE OK ROCK – Ambitions (2017)
Arrival of the Birds – The Cinematic Orchestra – Les Ailes pourpres: Le Mystere des flamants (2008) (Note: this song left me so stunned that I put it in its own little blog post.  That's how amazing it is!!)
Castle On The Hill – Ed Sheeran – single (2017)
Silk – Wolf Alice – My Love is Cool (2015)
Requiem of Heaven and Earth – Yasunobo Matsuo
O – Coldplay – Ghost Stories (2014)
---
Hey there!
So, second semester of high school has officially started, and I have to say that things are looking alright.  Maybe it's because the days are finally starting to get brighter (just waiting for another blizzard to come in and ruin that, though), or maybe it's because I'm finally getting used to the way things work now.  Either way, I hope my sunny disposition lasts, because high school- and also life- only promises to get even harder from here.  Still, I'm hopeful about the future.
This term, I'm in a class called Career and Life Management, CALM for short, which is basically a health/life skills class.  So far, we haven't learned much, only that life is depressingly short and it's easy to screw up.  Apparently, I've already burned through over 800 weekends, leaving me with a mere 3000-ish left.  Sad, isn't it?  And even worse is when you begin to think about your life as intervals of decades.  In your 10s, you go to school; in your 20s you go to university; in your 30s you get a job and have kids; in your 40s you parent and work; in your 50s your kids leave the nest; in your 60s you retire; in your 70s your body and quality of life decline most rapidly; in your 80s, if you live in Canada, where the average human lifespan is 82 years, you die.  That's your life story, over in one sentence.  The end.
Good thing my mom didn't ask me what I learned at school today.
Anyways, dawning feelings of impending doom and oblivion aside, I hope you enjoyed this blog post!  If you did, you can follow me here on WordPress or email subscribe by clicking one of the follow buttons on the page.  My question of the post is: what do you plan to do with your life?  Will you follow the typical school-uni-job-kids-retirement-death formula of above, or will you change things up a bit?  What is the one thing that you would not want to die before doing?  Please feel free to comment below!
And as always, thank you so much for reading!
-Yi Nuo